About SEAAIR
---
In early September 2000, an international group of senior academics from the region met at the International Medical University in Kuala Lumpur to discuss the possibility of forming a regional association for institutional research. Since then, the SEAAIR had prospered to become one of the most influential AIR affiliated groups for institutional research professionals. For more detail, CLICK HERE
Announcements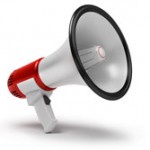 ---
SEAAIR 2020/21: The 21th Annual Conference, in Putrajaya, Malaysia

Please mark your calendar for the SEAAIR 2020/21 Conference (September 20 to September 22, 2021). This premier annual conference will be held in Putrajaya, Malaysia.

Theme: Diversity in Education

Sub-Themes:

Teaching and learning Approaches
Assessment Approaches
Technology and Innovation
Educational Management and Governance
Culture and Values in Education
Inclusive Education
Multidisciplinary Curriculum
National Education Agenda

From networking with peers to presentation sessions by leading experts in the field, the annual conference is the must attend event for academics, educators, researchers and practitioners in higher education.

---

ADDITIONAL EDITION OF JIRSEA

The SEAAIR Executive Committee (SEC) is proud to present the 3rd issue of JIRSEA that is dedicated to The Best Paper presented at the SEAAIR Conference of that year and five "Outstanding Papers" presented at the same conference. It is scheduled to publish online for the first time in December 2017.

The selection of these papers follow a set of objective criteria, approved by SEC and carried out by SEC members present at the conference. Like the other two JIRSEA editions, this third issue will also be SCOPUS indexed and thus rigorously selected and prepared.